Hans Hibler passed away on 25th of March 2023
30 Mar 2023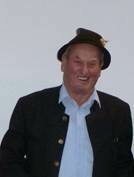 Dear comrades,
we have to bring you the sad news, that our comrade and founder of the first avalanche dog team in Bavaria / Germany passed away on 25.03.2023.
Hans Hibler joined the Garmisch-Partenkirchen mountain rescue team in 1949 at the age of sixteen.
As early as 1952, he founded the first avalanche search dog team in Bavaria.
He was one of the "main players" in numerous rescues, including many difficult and sometimes spectacular ones.Outstanding missions were at the avalanche accident at the Gatterl and the operations management at the avalanche accidents in 1965 on the Zugspitze and in 1973 in Mittenwald.'
Hans was an instructor in avalanche dog training for over 40 years and, from 1965, was head of the avalanche dog team in the Hochland region for many years. From 1973 to 1977, he represented the Bavarian Mountain Rescue Service as a member of ICAR.

In the Garmisch-Partenkirchen mountain rescue team, Hans was involved for many years as deputy head of the rescue team and instructor, and with many hours of voluntary work in the construction of various service huts and in the construction of the mountain rescue house in Gap.
For his services to mountain rescue, Hans was awarded the Bavarian Order of Merit in 1980 and the Golden Achievement Award of the Bavarian Mountain Rescue in 1992.
As an experienced instructor, he enjoyed and was interested in attending training and comradeship evenings until the end.
The funeral service will take place on Wednesday, 05.04.23 at 14:00 in the parish church in Farchant, followed by the urn burial in the cemetery Farchant.
Mountain Rescue Team Garmisch-Partenkirchen in Germany