Disclaimer & Data Privacy
25 May 2018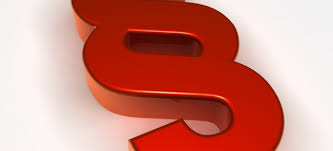 Legal notice
The International Commission for Alpine Rescue (ICAR) is incorporated as an association under Swiss law. Its seat is in 8302 Kloten, Switzerland. ICAR has been granted the status of a beneficiary organization by the tax authorities of the Canton of Zurich in Switzerland on April 10, 2007.
Publisher:
ICAR Office, c/o Swiss Alpine Rescue SAR, Rega-Center, P.O. Box 1414, 8058 Zurich-Airport, Switzerland, phone +41 44 6543554, fax +41 44 6543842, mobile +41 79 9574169, www.alpine-rescue.org, e-mail office@alpine-rescue.org, webmaster@alpine-rescue.org.
Copyright and Trademark Rights:
The copyright for all information and content published on this website an in our app is held by ICAR, except for cliparts coming from www.openclipart.org (external link). The copyright for the logos of our partners and our member organizations is held by themselves, some are protected by trademark law. Text, images, audio and video data and any other content material may only be used for strictly non-commercial purposes or for editorial articles or reports in the media accompanied by the appropriate source acknowledgement. Any other - and in particular - commercial use is solely permitted with prior consent and permission of the ICAR office, the respective partner or the member organization involved. We have a regulation on the use of the collective mark "International Commission for Alpine Rescue", see download section below. The designation "International Commission for Alpine Rescue" as well as the ICAR logo is protected by trademark law.
Liability Limitations:
The content of our website and our app has been drawn up with great care. ICAR cannot be held responsible or liable for the accuracy, completeness or up-to-datedness' of the information provided. It also does not accept any liability for loss or damage of any kind arising from use of this website. External links are clearly identified as such. The operators of the linked websites bear sole responsibility for the content thereof.
Data Privacy Policy
Please see our detailed ICAR Privacy Policy document, available for download below.
Acknowledgements
Website Technology and Programming:
Makandra
www.makandra.com
Website Conception and Design:
usgfuxt @ die Webgefährten, Letzestrasse 4c, 6820 Frastanz, Austria,
www.usgfuxt.at, e-mail karolin.walch@usgfuxt.at
Alexander Detterboeck
www.detterboeck.com