Recording Rescuer Fatalities
30 Mar 2023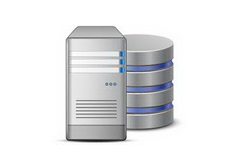 It is around 5 years since we started this project. As expected it's taken quite a bit of cajoling at ICAR Congresses to keep things moving. The form has been piloted and we seem to be capturing the data we need. I know there are many cases that have not been reported. As recently as January 2023, the Board has reaffirmed its commitment to the project and its aim of understanding the causes of death in rescuers. The goal of identifying recurring themes and suggesting areas where improvement may reduce the chance of further loss remains the motivation behind the project. The Board recognises the inherent resistance to reporting cases but implores members to find a way to notify us for the sake of future rescuers. Currently we are most interested in trying to capture all cases from 2015 though historic cases are also okay. The reporting form, along with instructions, is freely available on the ICAR website.
We remain committed to enlarging the project to include a 'near misses' section to capture cases so we can add learning from these cases.
I would like to share with you the four cases that have been entered in the database. To me, there are no surprises here. I hope you can see that anonymity has been possible.
####
You can download the complete report incl. a list of the previous reports below!