UIAA SAFETY ALERT: CANYONING HARNESSES
19 Aug 2023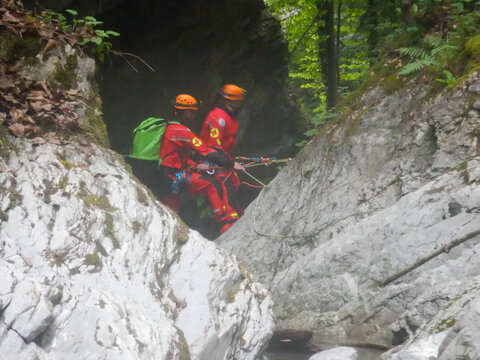 REPORT OF FAILURES
It was reported that three canyon harnesses of unrelated brands and models, broke between July 2017 and December 2018 in La Réunion as well as in two popular spots on mainland France, le Verdon and Angon. Fortunately, these breakages did not result in any serious injuries. The people involved in these incidents simply hanged in their harness on the belay and fell because the harness broke.
SPECIFIC ADVICE FOR CANYONERS
When repeatedly using harnesses in wet/damp conditions, it is strongly advised that the following recommendations are strictly adhered to:
Follow the instructions and information of the manufacturer regarding the frequency of checks and the criteria for disposal (look at the instructions for use given with each harness, or on the manufacturer's website).
Do NOT dry the harness by exposing it to high temperatures, but slowly dry this equipment in a ventilated room, protected from light (not behind a window, or on a car's roof).
– Respect the manufacturers' instructions and information regarding the control/revision of the harness.
– Follow details on how to assess the lifespan given by harness manufacturer: never exceed this lifespan. If in doubt, contact the manufacturer through their after-sales service.
The complete report including pictures and the description of the test procedures can be found on the UIAA site. Use the link below on this page.