ICAR 2015 Convention - Review
19 Oct 2015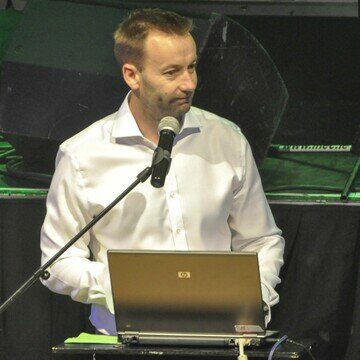 ICAR 2015 marked the first ICAR Congress to be held In Ireland which also coincided with MRI's 50th Anniversary, with 405 persons in attendance representing 33 countries from all four corners of the world. The venue, deep in the Irish countryside amidst the beautiful surroundings of County Kerry was both scenic and well suited to the needs to the congress.
The Practical Day (Pre-Conference Workshop) was held at The Gap of Dunloe and was attended by 185 of the delegates. Whilst the lead for this year was the Terrestrial Commission the topics covered where not limited to terrestrial. We did see demonstrations of Ground anchors, Dyneema rope systems and the MPD but also for the first time a search dog demonstration from the Dog section and Intermittent CPR led by John Ellerton from the MedCom.
The main activities of the Congress were held within Killarney Convention Centre and were supported by the 19 partners of ICAR 2015. Of significance was the incredible presentation from Frederic Petitjean and his team with regards to the Germanwings Accident as well as the Reek Sunday presentation delivered by Mary Walsh of Mountain Rescue Ireland.
Chris England, Organizing Committee ICAR 2015 and Mountain Rescue Ireland.
| | |
| --- | --- |
| Convention Participants (overall) | 405 |
| Pre-Conference Workshop Participants | 185 |
| Companions | 31 |
| Non-ICAR Members | 71 |
| ICAR Sponsors | 9 |
| Non-ICAR Sponsors/Exhibitors | 10 |
| TER | 92 |
| AVA, DOG, PRE | 69 |
| AIR | 30 |
| MED | 54 |
Registrations: 227 Early Bird rates, 100 Standard rates, 11 Late rates.
Minutes & Presentations of all Commission Meetings (grouped by date and common audiences as per Convention Schedule available for download below) can be found under "INFORMATION" and then "MINUTES" on this website.