2018 - Conference in Chamonix, France - Visual Impression
20 Oct 2018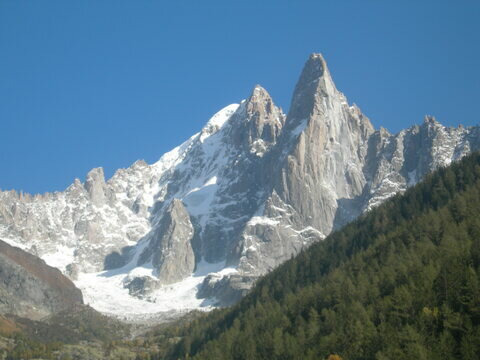 Release Notes ICAR 2018 France Highlights Video:
Part 1 (24 minutes): Highlights of the outdoor demonstrations
1) 01:18 Eric Fournier, Mayor of Chamonix: Welcome to the participants
2) 02:58 Lt. Col. Stéphane Bozon, Commandant PGHM Chamonix: Welcome and narration of glacier demonstrations on the Pointe Helbronner
3) 06:50 Dr. Chris Van Tilburg, MRA, USA: Medical stations summary including resuscitation and medical simulations
4) 08:00 Dr. Matthias Jacob, BWB, Germany: Mechanical CPR methods
5) 10:40 Pierre Pippon, CRS Secours en Montagne, France: Spinal stabilization during helicopter evacuation
6) 11:20 Kuba Hornowski, TOPR, Poland: Avalanche stations and workshops, beacons, probing and shoveling techniques
7) 17:10 Marc Almonte, CRS CNEAS, France: Dog-Handlers workshop
8) 18:30 PETZL, TYROMONT, ORTOVOX: Outdoor equipment demonstrations
9) 20:15 Anne Revilliod, La Chamoniarde, Chamonix, France: Safety workshop for local youth
10) 21:25 PGHM, France: Nightly cliff rescue demonstrations upon local evening event
11) 22:30 Final credits
Part 2 (22 minutes): Highlights of TER, MED, AIR & DOG meetings
1) 01:30 Peter Zimmer, LSARNZ, New Zealand: Terrestrial commission summary
2) 02:30 Eddy Cartaya, NCRC, USA: Cave rescue presentation
3) 07:00 Dr. Peter Paal, BRD-AVS, Italy: Medical commission overview
4) 08:00 Dr. Allison Sheets, MRA, USA: Psychosocial stress injuries
5) 11:00 Dr. Peter Paal, BRD-AVS, Italy: Update on mechanical chest compression
6) 12:45 Dr. Hermann Brugger, EURAC, Italy: New mountain medical research facility in Bolzano, Italy
7) 15:30 Mihael Avbelj, GRZS, Slovenia: Air rescue commission overview
8) 18:00 Marcel Meier, ARS, Switzerland: Dog-Handler's sub-commission report
9) 20:00 Franz Stämpfli, ICAR President, Switzerland: Final remarks
ICAR 2018 France Highlights Video produced by Topograph Media on behalf of ICAR, with great thanks to the loyal 2018 ICAR Media Production Partners PETZL, PMI and TYROMONT. Follow the link below to view the video. Each section can be viewed separately on the minute:second time line indicated.