AirWork & Heliseilerei GmbH (A&H)
23 Dec 2020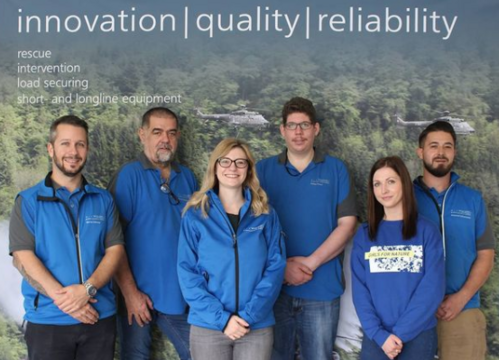 From January 1, 2021, the company will be headed by Martin Schnopp (CEO). Martin has been with the company since 2016 and still works for Procurement & Logistics (LBEL).
On October 1, 2020, Krzysztof Lukaszewski took over the management of EASA Part 21 G (LPO) production. Krzysztof is also responsible for maintenance (LMO).
Enrico Ragoni leads the EASA Part 21 G PO as Accountable Manager (ACM) and is responsible for development and documentation (LENG).
Looking forward to be there for you from January 4, 2021 in a new configuration and with enthusiasm.
AirWork & Heliseilerei GmbH (A&H) Team: Martin, Enrico, Viviane, Philipp, Zuzanna, Krzysztof (not in the picture: Andreas Fischbacher, Head of Quality Management).