ICAR 2021 virtual congress and Assembly of Delegates
21 Sep 2021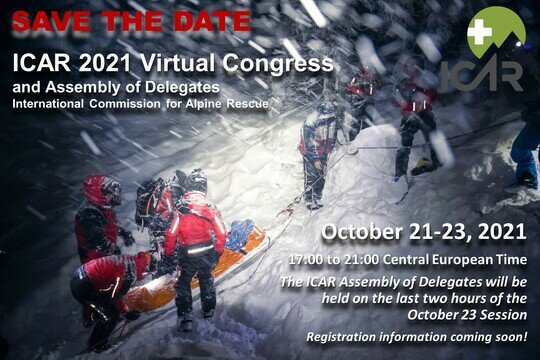 The ICAR assembly of Delegates will be held on the last 2 hours of the October 23rd session.
Building on the success of our online ICAR Virtual Congress in October 2020, the ICAR Technical Commission Presidents have put together an exciting program for the 2021 Virtual Congress.

ICAR members and interested rescue professionals are invited to attend the event, which will have no cost to participate.
Information about the registration for both events will be coming soon.