ICAR Montreux congress - a short message from the ICAR office and the General Coordinator
21 Sep 2022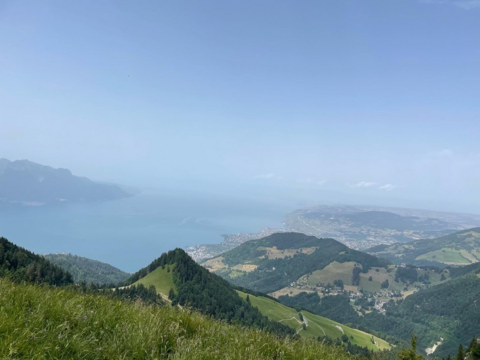 Dear ICAR members, dear participants to the congress, dear future attendees, dear guests,
As you might be aware, I am the secretary of the ICAR office as well as the General Coordinator of the upcoming ICAR Convention in Montreux.
I am taking the liberty of sending this short message to highlight the following: 
- First of all, a big THANK YOU to all of you who have already registered, I am very much looking forward to welcoming you and seeing you in Montreux, we now have over 400 registrations. 
- Registrations will close on September 25th at midnight
- Please not that, as of today, there cannot be anymore special registration requests. 
- The organising team is made of volunteers and need time/resources to concentrate on the logistical details in order to guarantee a pleasant and successful event for you all. The focus now needs to be on logistics and securing enough volunteers to be at your service during the congress.
- Hotel names will be communicated to you on the day of registration (October 11th or 12th, respectively) . All chosen hotels are situated within a walking distance from the
congress center 2m2c
. 
- The easiest way to get to Montreux from Geneva or Zurich airport is by train. The name of the train station is Montreux. Please check out
the local information page
 on the congress website, where a lot of information can be found! 
- For participants registered to the practical day, the registration desk will be at the congress Center 2m2c on October 11th, 2022 (and not Suisse Majestic hotel as previously stated).
- For participants registered to the congress, the registration desk will be at the congress Center 2m2c, on October 12th, 2022.
- More detailed information (address, exact timing, etc) will be provided closer to the start of the convention. To get up to date information, I strongly advise you to sign up to either the
Instagram account
or the
WhatsApp group
specially created for the congress. QR codes to access both can be found on:
https://icarmontreux2022.org/news/.
- And last but not least, for all ICAR member organisations, please note that
registering your official representative for the AoD is mandatory
. To do so, please click
here
.
I would like to thank you in advance for your patience and understanding and cannot wait to meet you all in person and maybe share a beer ;-)
In the meantime, I wish you all the best,
Safe travels,
Lise