Avalanche Search Training with Buried People
16 Oct 2004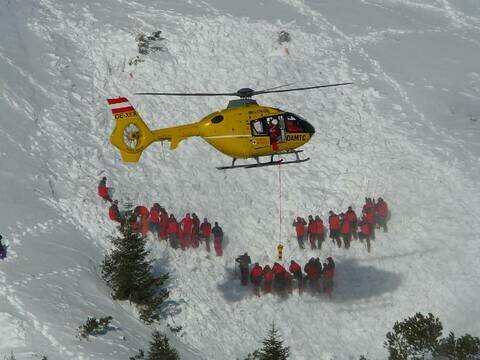 The Commission for Avalanche Rescue of the International Commission for Alpine Rescue has adopted the following recommendation:
Whereas the risk of practicing avalanche search with buried people can be minimized by applying proper procedures:
The following rule shall be applied when preparing a cave:
1.1. The cave shall be prepared by at least two people.
The following rules shall apply to the people being buried:
2.1.  The buried person shall be equipped and trained with a minimum of two-way communications and an avalanche beacon.
2.2.  The avalanche beacon shall be on transmit except in specific situations at the discretion of the exercise organizer.
2.3.  The proper operation of these devices shall be checked prior to burial.
2.4.  The buried person shall be provided with sufficient insulating material.


2.5.  The buried person shall protect their face from probes.

One person shall be responsible for the safety of the buried person and shall regularly check the status of the buried person.

 
Agreed upon in Zakopane, Poland on October 16, 2004. The Commission for Avalanche Rescue of ICAR: